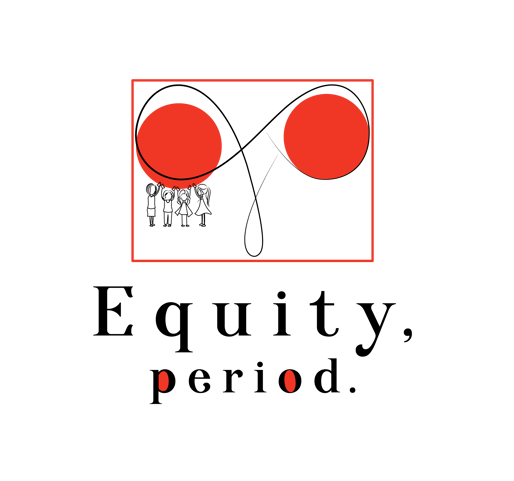 Equity, period. was created in 2022 by a medical student in Oregon who recognized menstrual insecurity, or the inability for people to afford safe and quality products during their periods, as a pervasive and dehumanizing crisis that disproportionately affects vulnerable populations in the community. Menstrual hygiene products such as pads and tampons are a luxury for those who live under a tight budget, are below the poverty line, and/or experiencing houselessness. People in need often resort to using makeshift products during their periods such as toilet paper (as a liner or in the vaginal canal), paper towels, socks, newspaper, cardboard, and homemade tampons. They also often wear menstrual products for longer than recommended, which increases the risk of rashes, infections, and toxic shock syndrome.
During the income fluctuations of the COVID-19 pandemic, food insecurity rampantly increased among the most vulnerable populations, and with food insecurity, menstrual insecurity grew as well. We are dedicated to providing menstrual products to the most underserved, including people living under the federal poverty threshold, migrant farmers, refugees, and people facing houselessness. "Equity Period Packs" include safe and quality products for the different needs of menstruating individuals experiencing menstrual poverty and are donated and assembled by community members. This is a way for all of us, as a community, to bring some equity and dignity to people who can't afford safe period products. We partner with local organizations, such as shelters, migrant worker associations, free clinics, churches, and schools to distribute menstrual products to those in need. Lastly, we conduct awareness campaigns, workshops, and information sessions to educate people on menstrual hygiene management, different period products available, period-inclusive language, and the importance of the safety and sustainability of our period products. Learn more about our mission and our Equity Period Packs, find out how to make a donation, and stay updated on our latest efforts to combat period poverty.
Together, we can make a difference!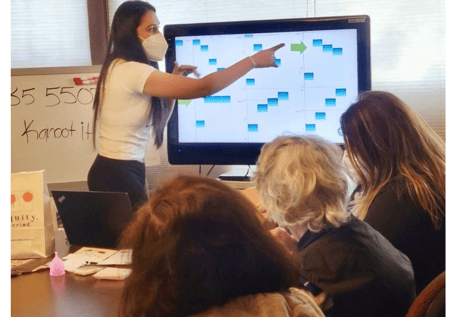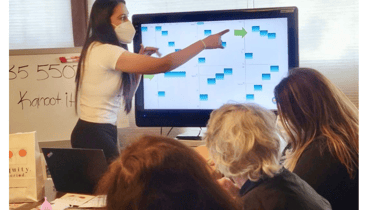 Equity, period. was created by community members with a passion for reproductive health and equity to help eliminate barriers to menstrual care by providing quality and safe period products to populations that are most vulnerable to menstrual insecurity. Through partnerships with local organizations serving those at risk for menstrual poverty, Equity, period. assembles and distributes "Equity period packs" to those in need, and raises awareness of menstrual poverty through campaigns, workshops, and information sessions.
- Help eliminate menstrual poverty by providing quality and safe menstrual hygiene products.
- Bring equity and dignity to people who cannot afford safe period products through hassle-free donation sites.
- Spread awareness of period-associated inequalities and the health risks associated with menstrual poverty.
- Educate the community on menstrual hygiene, safety and period-inclusive language.
At Equity, period. we value:
- Equitable access to quality and safe menstrual care for all people, regardless of gender identity, race, housing status, or employment status.
- Community members who are aware of the inequities within reproductive health and are willing to help eradicate the menstrual insecurity and stigma associated with periods and uplift the dignity and autonomy of menstruating individuals.